So long no see, blog. It is such a busy week! Finally I've found some time to write a new post again since the last one. I was so busy this week that I'm still feeling tired today. Now weekends doesn't play any part in the word 'REST' anymore. Weekends are very jam packed! I still have Mandarin class and sports practice tomorrow.
Talking about sports, yeah. I have sports. Sports Day is co..ming! Yeah, it's on 25th and 26th of June. I've been practicing all this week. Tired, though. My legs ached but it's getting better now. No pain, no gain. I ran 6 rounds of my school field yesterday. 1 round=400m. So, I ran (6x400?) around 2.4km yesterday. Cool! I'm taking part in 200m and 4x400m. Thought of taking long jump but the teacher gave it to the Form 3 because Form 3 needs certificates. So, just have to wait for next year maybe. Sports Day, here I come. Hoping to get some gold medals. :)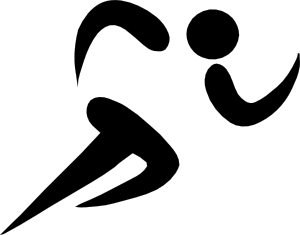 And my Girl Guides team are also doing some marching practice now. And guess who is our coach? My sister of course! She is the President. Pity her. Had to scream so loud and train the weak ones. Serve her right. * evil laugh. Sorry, sista! Haha :D
Oh, I also took part in choral speaking practice. My team did Hansel and Gretel. My school was selected to represent our district to the state level. We practiced for around 2 weeks, I guess. Well, we have short time before the competition begins. Had so much great time too but it's tiring. Can you guess how busy I am? I have to learn in the morning, then when school ends, it is just the starting of my sufferings. First, I have to practice choral speaking, then I have to rush to eat and change my clothes and went for sports practice. I practiced running first and then long jump. And then, I had to rush again to the Girl Guides team to practice marching. It is all so packed and kinda mad. By the end of the day, I would be a zombie. And have to repeat the same process again for quite many days.
But luckily, my choral speaking sufferings ended. The competition was yesterday and guess what, we won! Well, number 3 actually but it was kinda unexpected because we thought others were better. We won number 3 out of 7 competitors. That's kinda cool, huh? For the first time, our school won in a choral speaking competition. The competition kinda nice and well, we deserved it. After having such a hard week, it's surely worth it. Oh yeah! The best script in Hansel and Gretel is : "Ice cream! Cotton sugar! Cookies! Candies!". Yum, yum.
My team! See me?
Exam results are OK. Got straight As but there is just one more thing I don't really like about this exam. Do you want to know something? The pupils who got 76% (which is B) and above in every exam must be changed to 80%, which is A. WTH?! It's so not fair! I got straight As with all my might and suddenly my teacher came and said this?! I hate those pupils that were so happy they finally got an A or more because of that. Why should we be happy for the marks that we are actually not deserved for it? Oh great. Now everyone will be like, "Oh! I got straight As! Hooray, hooray!". Uh. What's wrong with my school? Whatever.



"Stupid people will always remain stupid and do stupid things if they knew that they are stupid but they do not want to do anything about it." -Wee Soo May
So.. is it the end of my story? Oh yes, I'm so tired of typing right now. It is such a long week and I have to get ready for tomorrow's class. MANDARIN CLASS=WORST CLASS EVER. * sigh.